The Mwai Kibaki Library is situated at Lower Kabete. It mainly caters for students who major in Business, Management and Project Planning studies.
The Library system boasts of professional personnel that are well trained and experienced in academic information management, and who are always available for consultation.

Facilities
Our Library facilities are open to members of the University Community (students, staff & alumni). Non-University members with valid
study and research needs will also be admitted upon official request.
Services
Ample available reading space. The University has invested in increasing the seating capacity in all Library facilities to accommodate increasing Library users.
A new facility for the postgraduate students is available at the   Main campus. The  Mahatma Gandhi Graduate Research Library, is a spacious modern and ICT ready facility that creates an all enabling environment.
Provision of access to electronic resources; both books and journals.
Access to Physical books in the Library building.
Bindery Services
Our modern bindery facility handles all Library and University requirements for quality finishing of printed works. This includes the professional finishing of official University documents as well as students' academic Theses and Dissertations. The bindery also helps to conserve and preserve worn Library print texts.
Photocopying Services
The Library offers this service to students and staff members subject to the observation of copyright laws.

Library Rules & Regulations
Borrowing Library Materials
· Only registered users will be allowed to borrow Library material.
· Some Library collections are not for loan and are appropriately marked.
· Materials on Reserve can only be used within the Library except when overnight or weekend loan has been approved.
· No user shall take a book out of the Library unless it is properly issued. All persons leaving the Library must present their belongings for inspection at the exit.
· Late returns of borrowed books shall attract a penalty at a rate to be determined from time to time.
· The Library in charge shall reserve the right to recall a book on loan. These books shall be returned within the shortest time possible and a fine shall be charged for any inexplicable delay.

Damage & Loss of Library Materials
· Any user who causes damage to Library materials or other property will foot the cost of repair.
· Users will be held responsible for any material lost while in their custody andwill be required to foot the cost of replacement.
 Lost books once recovered will remain the property of the Library; monies charged for replacement will not be refunded.

General Rules & Regulations
· Silence within the Library must be observed at all times.
· Eating, drinking, and smoking are strictly prohibited.
· The use of cell phones within the Library is prohibited.
· Users are expected to behave and present themselves decently at all times.
· The Library shall reserve the right to withdraw or refuse Library services to any user who disregards the above-listed rules and regulations.
Electronic Information Resources
Digital Institutional Repository
This is an open-access database that captures, preserves, and disseminates the research and intellectual output of the University academic community (staff & students). It manages academic research materials generated by the University community and enhances the visibility of   University research output; current holdings exceed 105,000 entries. VPN and Remotex access points available on the Library website.

E-Journals & E-Books
The Library website provides access to academic electronic books as well as access to over 130,000 peer-reviewed full-text electronic journals in all disciplines to facilitate the teaching and research activities of the University.

Remote Access
Our electronic resources (e-journals & e-books) are accessible from anywhere at any time via our remote access service. This service requires a student to have specific credentials to gain access, namely - Students E-mail account & Students Active Directory account.

Library Guides & Presentations
A collection of recorded how-to videos on how to navigate the Library website, the various services provided therein, and much more.

Special Books Collection
We offer a variety of rich and diverse information resources in our special collection. These include -

The East Africana Collection
This collection stocks materials on East Africa in general and Kenya in particular. The collection is enriched by postgraduate degree theses and dissertations of the University of Nairobi as well as other relevant material submitted elsewhere.

Archives & Audio-Visual Collection
A collection of rare information material of great historical interest - Including material relating to the history of the University of Nairobi,
going back to the years when it was known as the Royal Technical College of East Africa with sister colleges in Tanzania & Uganda; as well as archived newspapers as well as documents from the British colonial government going back to the early 1900s.
Courses in Library& Information Science
The Faculty of Arts through the Department of Library and Information Science offers the following course in Library studies -
· Doctor of Philosophy in Information Science
· Masters in Library and Information Science (MLIS)
· Bachelor of Information Science (BIS)

Visit the department website, https://dlis.uonbi.ac.ke/ for more information on the courses.
For more information on the Library, contact Library helpdesk via

General Inquiries:
Library-sob@uonbi.ac.ke
Libraryhelp@uonbi.ac.ke
Inquiries on Electronic Resources: eresources@uonbi.ac.ke
For ICT Support: Libraryict@uonbi.ac.ke
 
Wishing you a productive and fruitful use of the Library.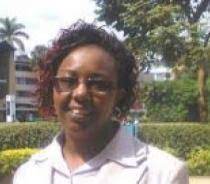 Josphine Kangethe-Faculty Librarian
Faculty of Business and Management Science Library
 Access world class library services or speak to a librarian by Clicking Here.